- Hotel -
A welcoming, family run hotel offering all modern comforts:
large terrace, TV room, free WIFI, banquet room, meeting room, congress centre, lift, gym, sauna, Jacuzzi, car park and private garage;
able to satisfy all kinds of requests.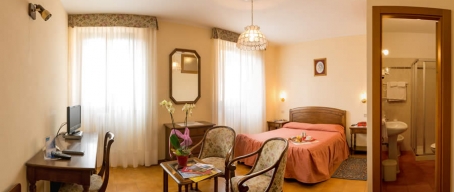 Rooms
Some still come with the original furniture from the early 20th century, which has been well maintained and restored; others offer a classic style of furnishing, and others still are decorated in a more rustic style, in some cosy attic rooms on the 3rd floor. All however are in keeping with the historic feel of the hotel.
Read More
The Terrace
The large terrace, facing directly onto Teglio's main piazza, is ideal for outdoor aperitivi, lunches and dinners or for moments of relaxation in the sun.
Read More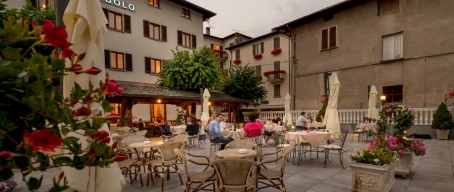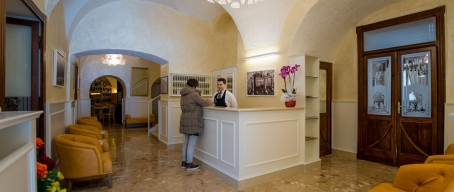 Lounge and bar
The welcoming lounge and atmospheric vaulted bar are available to guests for moments of relaxation and good company.
Read More